Equipment
SIMULTANEOUS INTERPRETATION EQUIPMENT
During the carrying out of various events (such as conferences, presentations, performances) having an international list of participants, the performance of simultaneous interpretation of the reporter's speech requires special equipment.
Standard equipment for an event includes:
simultaneous interpretation system
receivers
ear-phones
cabin for interpreters and sound amplification system
​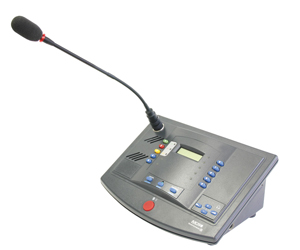 In case of necessity this standard set of equipment can be complemented with any other equipment (screens, projectors, plasma displays, additional microphones and microphone stands, speakers etc.).
For convenient carrying out of conferences with a small number of participants ACCENT Language Center also offers a separate special «Round table» system. This system can be used in combination with a simultaneous interpretation system and other technical equipment.
There is no all-purpose equipment set for an event: in each specific occasion the amount of special technical means varies and also depends on such factors as event venue, room space, number of participants etc.
We will pick all necessary equipment up for your event, and also provide professional simultaneous or consecutive interpreters upon your application.